Passware Windows Key Basic creates a CD or USB Flash Drive that takes over from the boot process, then resets passwords and security settings that may prevent you from logging in. Passware Windows Key Basic is the easy windows password reset solution.
100% free trial
100% recovery rate
Windows 10, Windows 8, Vista, Vista SP1 supported
Resets local Admin password
Resets secure boot options
Resets local policy settings
Fully supports RAID/SCSI/SATA drives
Fast
Easy to use
100% money back guarantee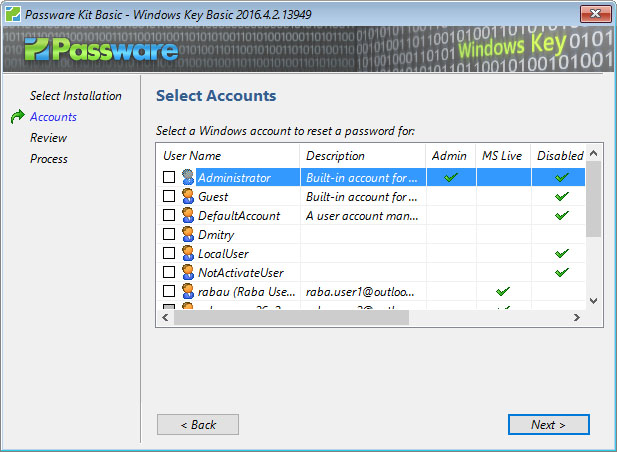 ---
Are you interested in this product?
---
or Please contact CDFS for more information
1300 55 33 24 | E-mail: contact@cdfs.com.au